This is one of our budget-friendly feather flag that takes the shape of the teardrop. The unique design of the teardrop flag allows your marketing information to stand out from other traditional display products. The economy teardrop flag is suitable for indoor and outdoor events and works well on busy streets, open squares and crowded trade shows.
Features:
Single sided and double sided available
Full-color digital printing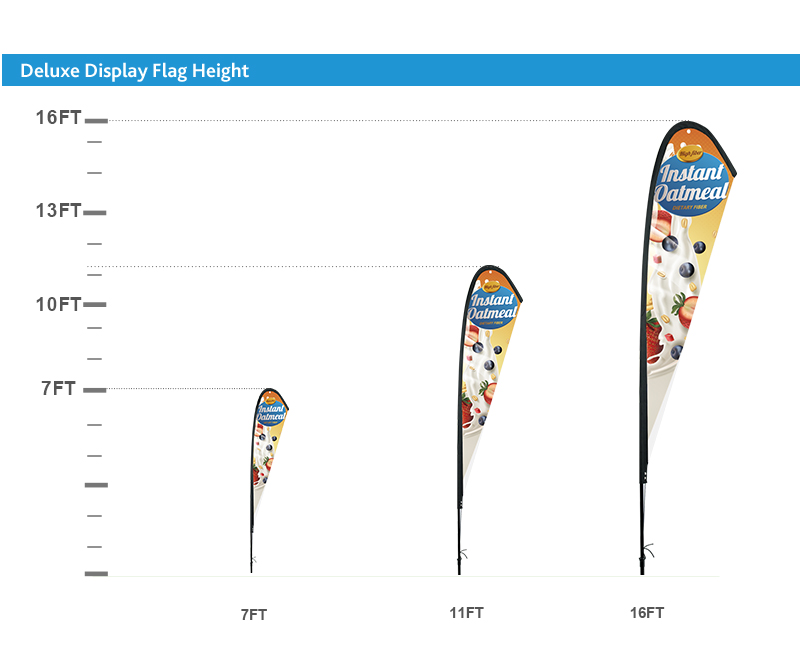 If your flag reaches up to 9.8 ft, the pocket size will be 2.8 in. If your flag is more than 13.1 ft, your pocket will be 3.5 in accordingly.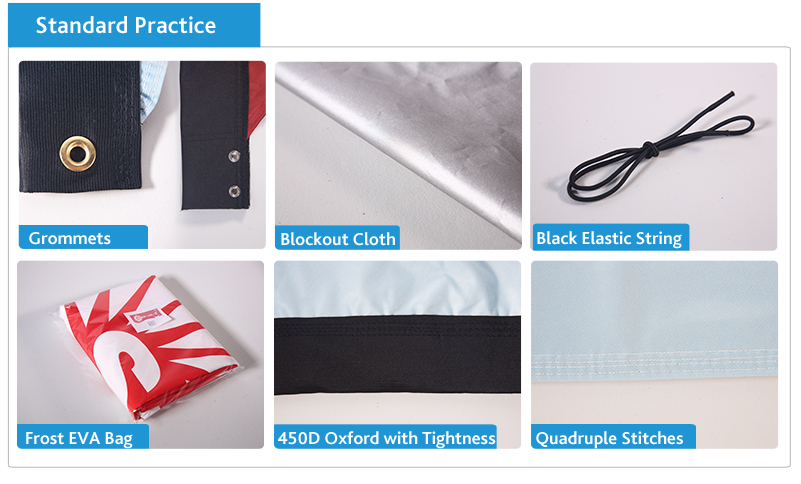 Q: Can you customize the size of display flags?
A: We offer more than 50 display flag templates for you to select from. Or send us the specific sizes of hardware, we can also make the customized display flag to suit it.
Q: Can you make the opaque display flag?
A: Yes, we will sew an interlayer to increase the thickness of the display flag, there are 2 different interlayer fabrics for choice.
Q: How long does the flagpole last?
A: Premier frame with high performance, like aluminum tubes, fiberglass and fiber reinforce plastic poles are used. The life of a flagpole depends on where it is used. Normally, the flagpole has a warranty of at least 6 months.
Q: How do you pack the display flag? How about the size of the bag?
A: We will use OPP bag and PVC bag of different sizes for packaging to fit your needs.