With strong practicability and attractive look, the fitted table cover with zipper at back definitely is a must-have for trade shows and presentations! Compared with table throws, the fitted one has a higher requirement for table size measurement and cover the table with fewer fabrics. In addition, the fitted table cover back with zipper is easy to access and convenient to store.
Features:
Fast color print
6 ft and 8 ft available
Stain and wrinkle resistant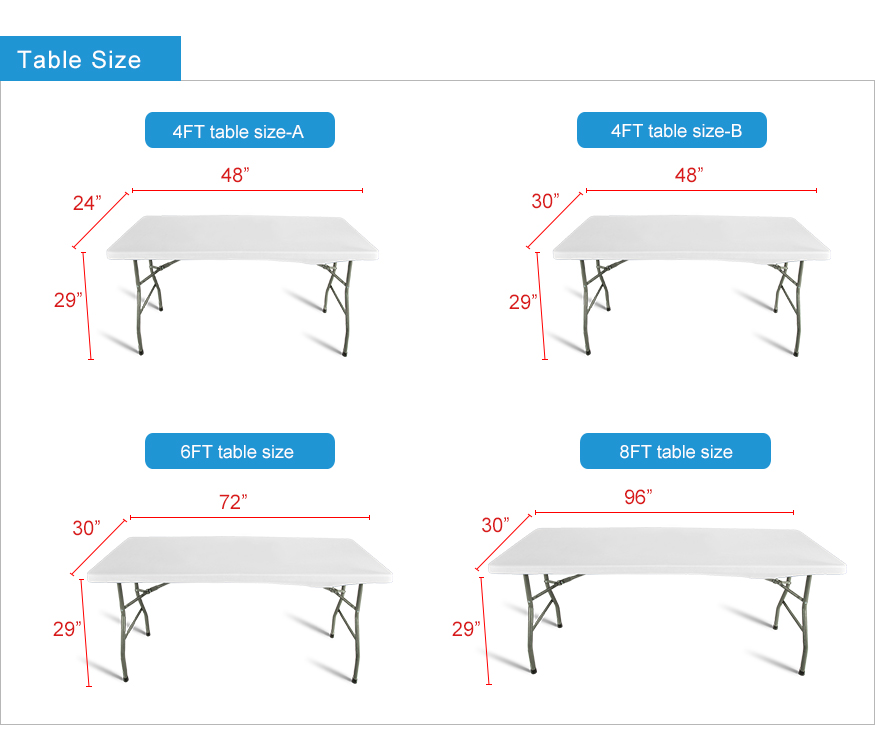 Normally, we will use double stitches to fasten the tablecloth graphic for long-lasting use. And the frost PVC bag with a 5×8cm color label will be used as the standard packaging.
Q: How many colors can you use in printing logo?
A: We use CMYK for printing, so you can use as many colors as you like.
Q: Can you make a customized table cover for me?
A: Yes, the fitted table cover sizes are 4', 6' and 8' in our store, but the size of fitted table cover can also be customized according to your table sizes or template sizes. If you need customized sizes, please contact our representatives for customer service.
Q: Is the fabric flame retardant?
A: Yes, we have custom flame retardant fabrics for selection.
Q: Can I wash or iron my table cover?
A: Yes, you can clean and smooth your tablecloth by hand-wash and ironing.
Q: Will the fabrics fade? How long does it last?
A: To prevent fading and maintain color stability, we use sublimation print to ensure the fast color.