This type of spandex table cover is ideal for special events, conventions, trade shows, open houses, fairs and even personal celebrations. Made of high-quality elastic polyester fabrics in a broad range of colors, stretch trade show table covers add an attractive, professional appearance to your tables that can display your logo or advertising messages to create an extra impact to your booth.
Features:
Fast color print
High-quality elastic polyester
Closed back with foot pockets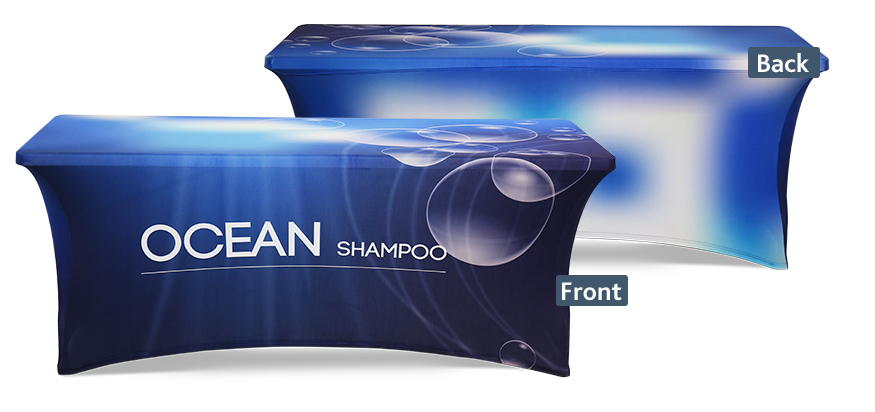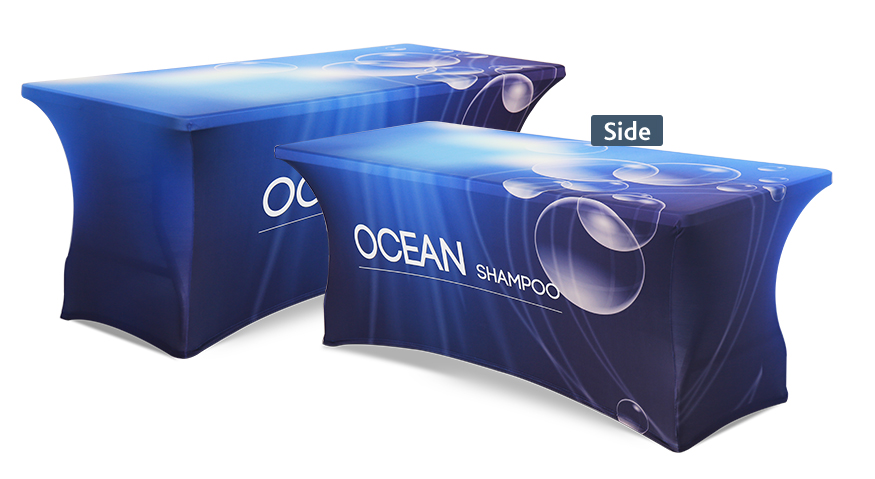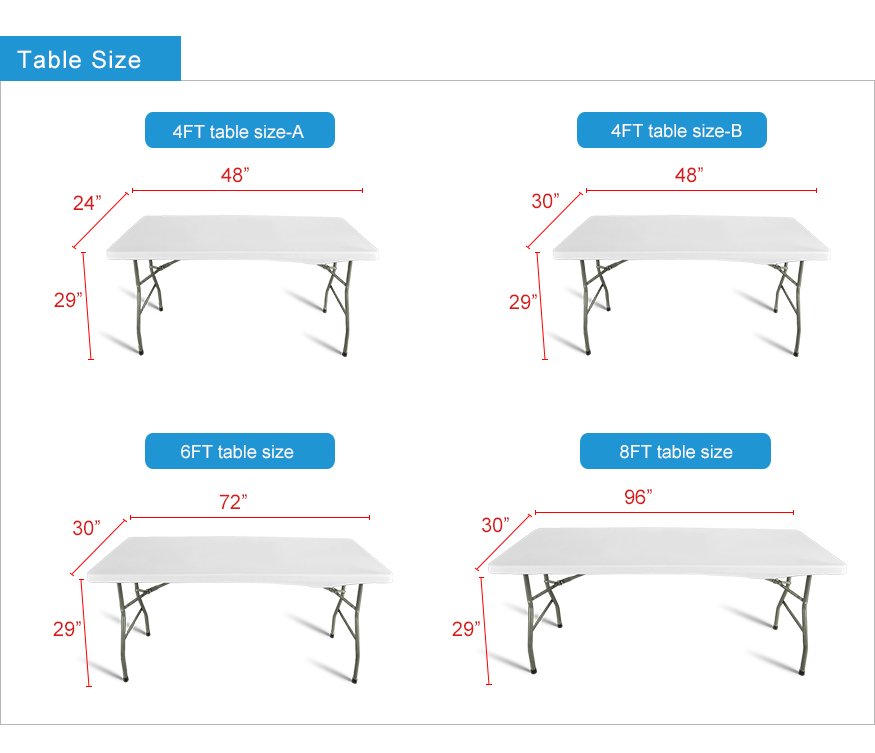 Normally, we will use double stitches to fasten the tablecloth graphic for long-lasting use. And the frost PVC bag with a 5×8cm color label will be used as the standard packaging.
Q: How many colors can you use in printing logo?
A: We use CMYK for printing, so you can use as many colors as you like.
Q: Can you make a customized table cover or fitted table cover for me?
A: Yes, the standard table cover sizes are 6' and 8' in our store, but the size of table cover or fitted table cover can also be customized according to your table sizes or template sizes. If you need customized sizes, please contact our representatives for customer service.
Q: Is the fabric flame retardant?
A: Yes, we have custom flame retardant fabrics for selection.
Q: Can I wash or iron my table cover?
A: Yes, you can clean and smooth your tablecloth by hand-wash and ironing.
Q: Will the fabrics fade? How long does it last?
A: To prevent fading and maintain color stability, we use sublimation print to ensure the fast color.
Q: How to avoid the blushing when spread the stretch table cover?
A: The primary reason for blushing is the thin fabric. We will use thickened 180g and 240g fabric to avoid the problem.